Sort by price: Lowest | Highest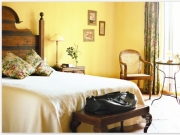 Lovely little Asturias hotel overlooking the Cuera Mountains.
Being comfortably set amongst the foothills of the Cuera mountains, the location...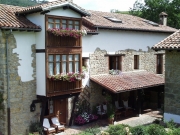 When Carmen and Luis decided to leave the rat race of their native Madrid and head off for peaceful pastures to start a new life, they could not...



The Posada de Babel is a pleasant countryside hotel with a somewhat vanguard design and urban facade, where the traditional and modern go hand i...