Beautiful Boutique & Romantic Hotels in La Rioja, Spain
Sort by price: Lowest | Highest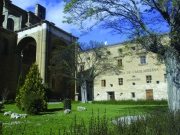 This restored monastery in the heart of the Rioja region dates back to 1711 when it formed part of the Dominicans' Our Lady of Piety retreat.
...
Price: from 0.00 EUR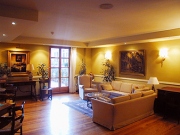 The origins of this hotel go back a long way - 1698 to be precise, as evidenced by the recently discovered local archives that point to this dat...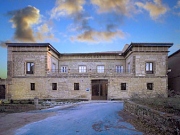 The imposing and somewhat austere stonewall facade of this 18th century palace gives only a little hint of what is to come inside. The hosts, An...
Traveller Tips
Restaurants
Sorry, no tips available yet
Activities
Sorry, no tips available yet
Culture
Sorry, no tips available yet