Sort by price: Lowest | Highest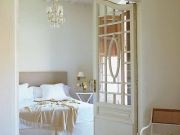 There's something colonially exotic about the AiguaClara, unsurprisingly so as this palace was built in 1866 by a local business man who had mad...



The old colonial house that makes up the charming Cluc Hotel Begur may go back to 1800 but the sensibilities are pure 21st century.
It was ful...



Magnificently located Costa Brava hotel.
There can be no denying that the Aigua Blava is located in one of the most spectacular cliffs in the ...
Traveller Tips
Restaurants
Sorry, no tips available yet
Activities
Sorry, no tips available yet
Culture
Sorry, no tips available yet