Sort by price: Lowest | Highest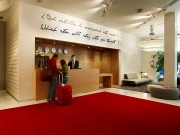 The Astoria 7 is an ode to cinema. The theme of the 7th Art runs throughout the hotel and we love it when a concept such as this works to perfec...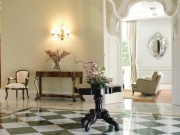 Old world charm in one of Spain's finest gastronomic regions and loveliest cities.
If its class you're looking for in San Sebastian (a lovely ...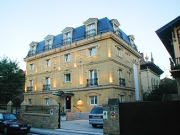 Perhaps the first impression one gets of the La Galeria as it come into view is that of its excellent location situated, as it is, near Ondarret...
Traveller Tips
Restaurants
Branka Restaurant / Restauarante...
A romantic restaurant serving up traditional cuisibe and magnificent views.
Activities
Thalassotherapy La perla
Heir to the original La Perla Health Resort, this emblematic building looming up to La Comcha Beach hides 5,500 square metres for our health and en...
Culture
San Telmo Muesu/ Museo San Telmo
The San Telmo Museum - recently renovated / Musei San Telmo, recien remodelado.