Sort by price: Lowest | Highest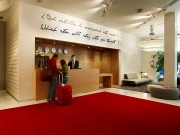 The Astoria 7 is an ode to cinema. The theme of the 7th Art runs throughout the hotel and we love it when a concept such as this works to perfec...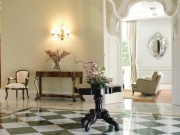 Old world charm in one of Spain's finest gastronomic regions and loveliest cities.
If its class you're looking for in San Sebastian (a lovely ...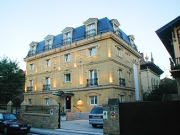 Perhaps the first impression one gets of the La Galeria as it come into view is that of its excellent location situated, as it is, near Ondarret...
Traveller Tips
Restaurants
Mugaritz
The Mugaritz (Errenteria) restaurant opened its doors to the public in March 1998 under the direction of Andoni Luis Aduriz. Since 2006 it has bee...
Activities
Leading Food & wine Travel Company
San Sebastian Food is a team of food and wine lovers, chefs, wine experts, artisan producers and local shopkeepers. We create intimate and hand-sel...
Culture
Museo San Telmo /San Telmo Museum
The San Telmo Museum has undergone a renovationl that has brought it firmly into the 21st century.. The cornerstone of this project is a small "jew...