Sort by price: Lowest | Highest



Charming little hotel bang in the heart of old town Bilbao.
Bilbao may not be the most fashionable of Spain's cities, but it does have the tit...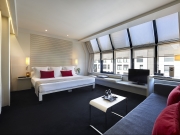 Few cities in the world are as astonishing as Bilbao. Its contrasts, its gastronomy, the combination of an elegant past and a contemporary prese...
Traveller Tips
Restaurants
Sorry, no tips available yet
Activities
Sorry, no tips available yet
Culture
Sorry, no tips available yet