Beautiful Boutique & Romantic Hotels in Avilés, Asturias, Spain
Sort by price: Lowest | Highest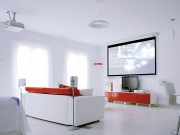 A few words... New, Modern, Stylish, Minimal. They sum up the El Encanto de Avilés apartment nicely. New in the sense that it has only recently ...
Traveller Tips
Restaurants
Restaurant "Casa de Comidas Casa...
A small, intimate and excellent restaurant serving homemade food at a good price. Located in the historic center of Oviedo, on the first floor of a...
Activities
Sorry, no tips available yet
Culture
El Casco Histórico más bonito ...
Os invitamos a ver el Casco Histórico más bonito de Asturias. Todos lo visitantes de Avilés así lo destacan; es un placer pasear por Avilés, l...