Sort by price: Lowest | Highest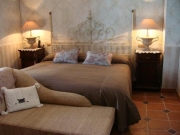 An oasis of peace near the glamour of Marbella
La Villa Marbella Charming Hotel has only recently opened its doors to guests but it is set to bec...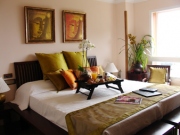 At "The Marbella Heights", from the moment you arrive this is your "home away from home". You do feel a truly unforgettable sense of warmth, ser...
Traveller Tips
Restaurants
Restaurante Skina
Situado en el casco antiguo de marbella, posee una estrella Michelin. Un local pequeño pero coqueto ,cuenta con muy pocas mesas y en verano se amp...
Activities
Sorry, no tips available yet
Culture
Sorry, no tips available yet