Sort by price: Lowest | Highest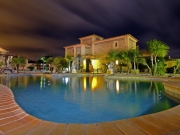 It is hard to believe this holiday resort holds some 60 bungalows.
Such is the sense of space and privacy available that guests may be excused...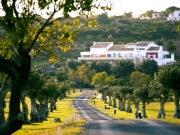 21st century chic meets 19th century charm.
Countryside accommodations in the Algarve tend to be rustic, and relatively simple in taste, but t...
Traveller Tips
Restaurants
Sorry, no tips available yet
Activities
Sorry, no tips available yet
Culture
Sorry, no tips available yet