Beautiful Boutique & Romantic Hotels in Ouarzazate, Morocco
Sort by price: Lowest | Highest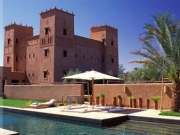 Perfect luxury on the way to the Sahara Desert.
It may be being hidden away on a dusty road somewhere between the Atlas Mountains and the dese...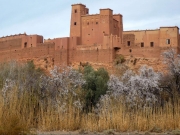 This really is getting away from it all – an oasis, literally, of style, classy accommodation and wonderful palm groves, where just about every ...
Traveller Tips
Restaurants
Sorry, no tips available yet
Activities
Sorry, no tips available yet
Culture
Sorry, no tips available yet