Sort by price: Lowest | Highest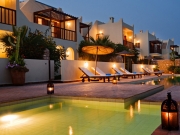 Pools, beach, spa... and a collection of 6 lovely private villas located in the village of Sidi Kaouiki , just south of Essaouira. Together they...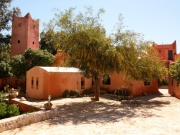 Riad Baoussala is... well, charming, funky and laid back, and only some 9km from the equally laid back town of Essaouira.
The house encircles a b...
Traveller Tips
Restaurants
Sorry, no tips available yet
Activities
Sorry, no tips available yet
Culture
Sorry, no tips available yet