Beautiful Boutique & Romantic Hotels in Arezzo, Tuscany, Italy
Sort by price: Lowest | Highest



Once the home of a poet and now a beautiful hotel above the town of Cortona, Tuscany, we fell in love with Il Falconiere, its views across the T...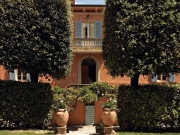 The Villa Fontelunga – a typical, yet cosmopolitan Tuscan Villa.
Three friends, two English and one Italian, one day got together to set up th...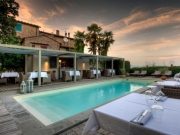 This historical but re-designed Villa in Chianti provides a stylish retreat from everyday life in a typically Tuscan scene of rolling hills on t...
Traveller Tips
Restaurants
La Locanda del Molino
Una Locanda come una volta, non solo negli ambienti tipici di una Toscana spesso dimenticata, ma per la alta qualità del cibo e degli ingredienti....
Activities
Sorry, no tips available yet
Culture
Sorry, no tips available yet