Sort by price: Lowest | Highest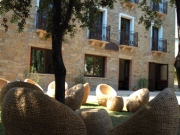 We're not talking motor racing American style, we're talking holiday destination Sardinian style. That usually means a great spot for the sea, u...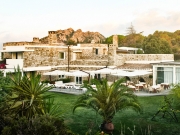 The Lanthia Resort is a precious jewel located between the forests of Ogliastra and the crystal blue sea of Santa Maria Navarrese. With 28 rooms...
Traveller Tips
Restaurants
Sorry, no tips available yet
Activities
Sorry, no tips available yet
Culture
Sorry, no tips available yet