Beautiful Boutique & Romantic Hotels in Basilicata, Italy
Sort by price: Lowest | Highest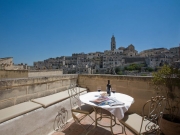 What can one say about Matera? Well, it's a magical place and is officially recognised as such, having been awarded World Heritage status by UNE...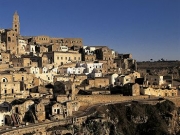 A unique little hotel in Matera that has been carved out of the rocks.
You are now in World Heritage country, for Matera is a UNESCO protected...
Traveller Tips
Restaurants
Sorry, no tips available yet
Activities
Sorry, no tips available yet
Culture
Sorry, no tips available yet