Sort by price: Lowest | Highest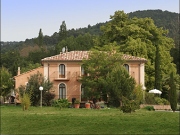 The Pink Farm is different, that's for sure. Welcoming, hidden within its verdant garden just one kilometre from Moustiers-Sainte-Marie, it is a...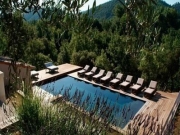 Gorge yourself in the pleasures the Maison des Collines has to offer – literally. This hotel is close to the spectacular Verdon Gorges and Lake ...



Up in the hills of Provence where the lavender fields tumble down to the gorge of Verdon is the village of St Laurent du Verdon where Edith and ...
Traveller Tips
Restaurants
Sorry, no tips available yet
Activities
Sorry, no tips available yet
Culture
Sorry, no tips available yet