Sort by price: Lowest | Highest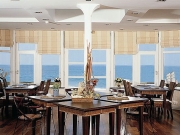 This 19th century manor house is a delight on many levels. Historically, it was one of the first hotels to be built on the lovely St. Malo seaside ...



Mont Fleury is a lovely 18th century mansion converted into a Bed & Breakfast by Bob, an oriental airlines ex pilot.
This is a "malouinière" o...
Traveller Tips
Restaurants
Sorry, no tips available yet
Activities
Sorry, no tips available yet
Culture
Sorry, no tips available yet