Sort by price: Lowest | Highest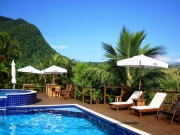 There are times on those dark, wet, cold wintery days that we let our imagination run off to paradisiacal places where the sun always shines, th...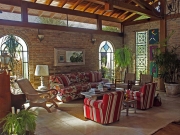 To start things off, we'll just say that the Villa Bebek was considered the best accommodation of the renowned Canburi and Caburizinhos beaches, as...
Traveller Tips
Restaurants
Sorry, no tips available yet
Activities
Walk to Calhetas Beach
Hidden behind the hill and with restricted access, this beach is one of the most beautiful of the North Coastline. It is surprising for any visitor...
Culture
Ilha de Toque Toque Jazz festival
The Toque Toque Grande beach at the São Paulo northern coast will be the route of contemporary jazz on the weekends of June 2011. Every Saturday o...