Sort by price: Lowest | Highest



It takes courage and vision to create something as beautiful as the Villa Bordoni. The importance of carefully selecting the right details to sh...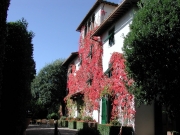 Beauty, serenity, authenticity and hospitality are the key words to describe Villa le Barone.
Staying at Le Barone is very much like visiting fri...